Fleece Star Baby Wrap Range Colour Guide
In case you haven't noticed we do offer quite an extensive choice of colours in our fleece Star Baby Wraps, we just can't say no when it comes to colours! Too many choices to put all on one website page though, so we split our colours up into three ranges. 'Naturals', 'Brights' and 'Classics'. Here is a quick descriptive guide to the colours in each range.
Please also refer to the images on each product page but be aware that although we do our best to represent the colours accurately, they can be interpreted differently by different computer and phone screens. We do tend to see the colours being more saturated on smaller screens.
'Naturals' Range include:
A bias towards natural muted tones.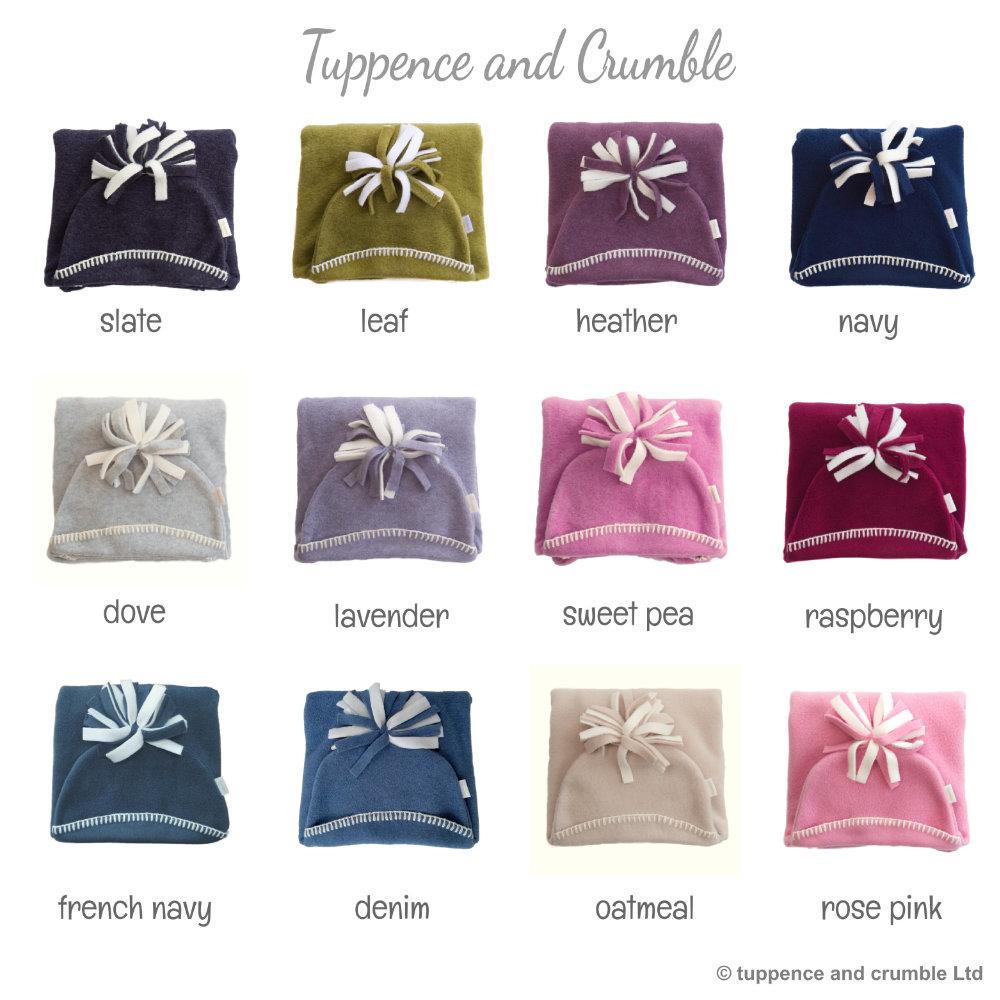 Leaf - a complex melange green evoking grass, leaves and the outdoors. Goes with greys and navy.
Heather - has gentle purplish tones with more subtle melange complexities.
Lavender - a pale lavender melange with a hint of a lilac but not just a girls colour. Very popular gifting colour looks good with greys and navy.
Dove Grey - Neutral light grey, popular for gifting.
Denim - Popular denim blue looks good on boys and girls
French Navy - Gender neutral blue lighter than the traditional dark navy.
Slate - A darker melange grey.
Raspberry - a burgundy claret red. Looks nice with Navy.
Navy - A dark navy blue.
Oatmeal - A neutral light shade of fawn in the brown spectrum.
Rose Pink - A pink evoking pink rose petals, stronger in tone than our 'classics' Pale or Baby Pink.
Chocolate - An underrated lovely deep brown.
Berry Blossom - A new pink with a cheerful depth to it.
'Brights Range' include:
Brighter emphasis on stronger colours.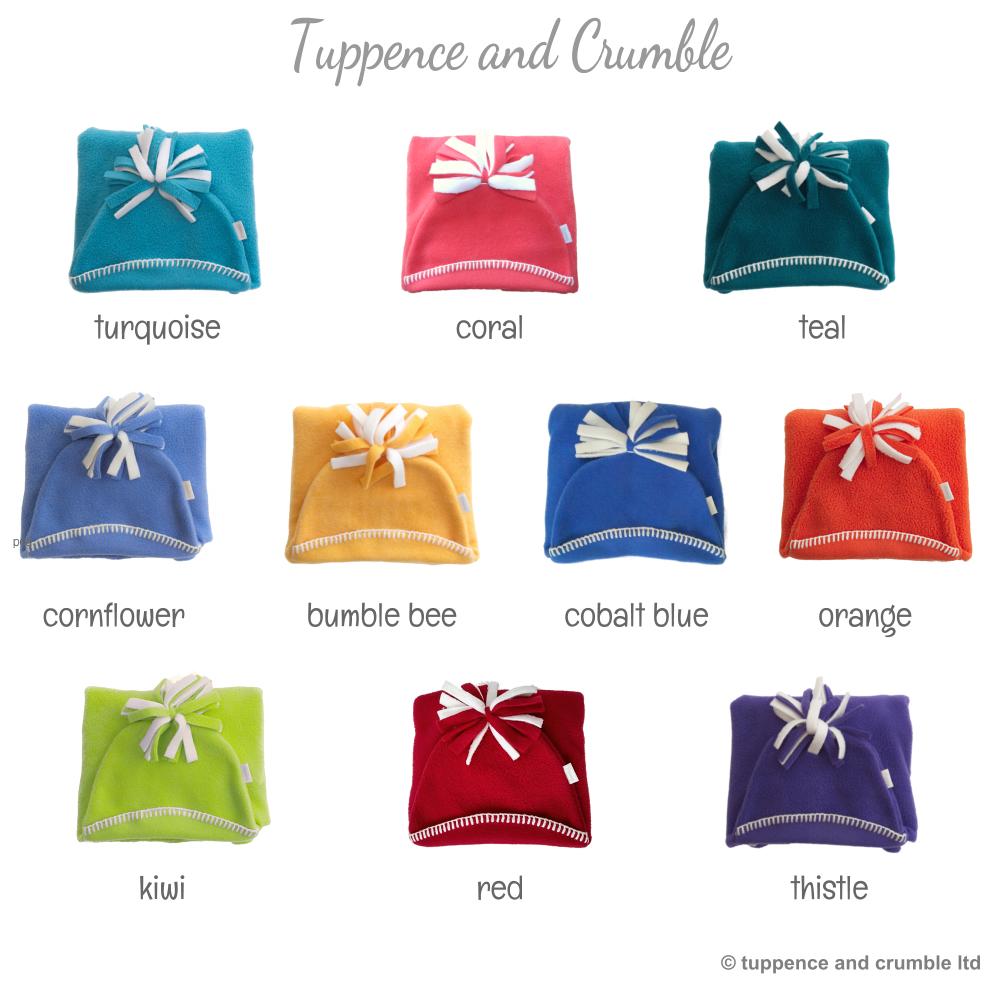 SHOP 'BRIGHTS RANGE HERE
Bumble Bee - A warmed toned yellow.
Red - A traditional Christmas red but looks good all year round and for those 'come on you Reds' fans.
Cornflower - A subtle lighter blue with lilac tones
Cobalt - A bright deeper blue. Popular with football 'blues' .
Turquoise - A bright clean turquoise looks good with navy and grey.
Teal - A petrol cusp green/blue.
Orange - The Dutch love this but it's for orange lovers everywhere.
Sweet Pea - A brighter melange pink with slight magenta tones.
'Classics' Range include:
Traditional baby colours.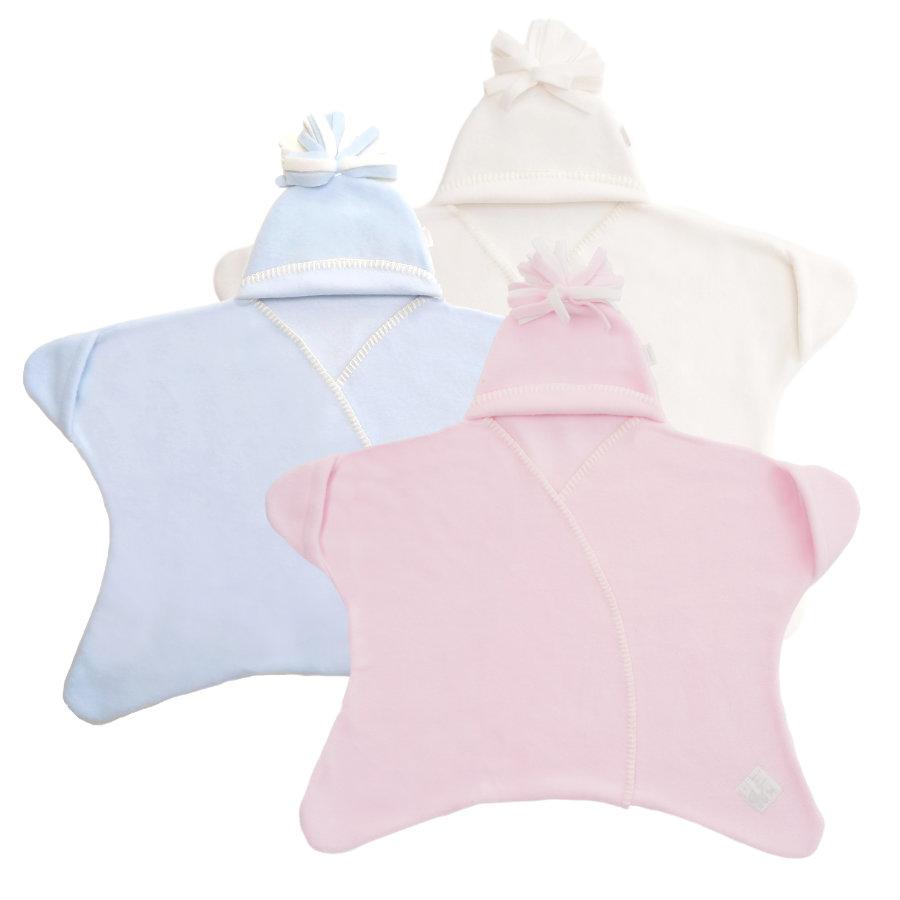 Pale Pink - A traditional pale baby pink.
Pale Blue - A traditional pale baby blue.
Cream - A neutral ivory cream.
Happy choosing and don't forget we are always pleased to advise.